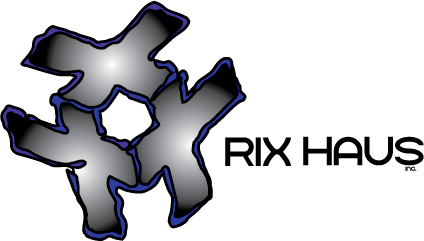 This site was created to provide an easy and brief look into some of the projects and background of RIX HAUS since its formal beginning in 2002.
RIX HAUS INC. was established to support the continued work in product design, product development, advanced materials and process R&D, and manufacturing support. Our area of concentration will remain in the Outdoor (and related) marketplace products area, with some logical and closely related exceptions.
Our primary expertise is in the area of sewn and welded products design and development, including Apparel, and technical gear/ accessories. We have extensive knowledge in the area of fabric "welding" and the use of adhesive films. Familiar with many common mechanical-engineering solutions, we have successfully collaborated with mechanical and electrical engineers in the development of custom manufacturing machinery and equipment.
When necessary or beneficial to a specific project, we have established a strong and diverse network of industry professionals in the areas of design, materials, textiles, pattern-making, engineering, and manufacturing that extend our abilities in providing best-possible solutions to our customers.